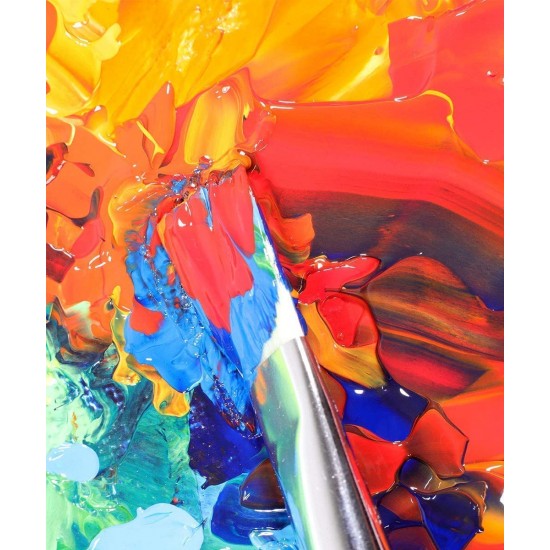 Out Of Stock
Mont Marte Acrylic Paint Set - 18 Pieces x 36 ml
Stock:

Out Of Stock

Brand: Mont Marte
Model:

VO781353
About this item
✅ EXCELLENT SELECTION - A complete set of 18 tubes of 36 ml acrylic paint. Many different colours and shades for creative work on different surfaces. Perfect for artists, students, adolescents, adults and beginners who are interested in acrylic painting.

✅ OUTSTANDING FEATURES - High viscosity ensures easy application and excellent quality when working with this Acrilyc paint. Create animals, landscapes, structures, objects and much more in an extraordinary look. Get creative with acrylic paints from MONT MARTE!

✅ IMPRESSIVE EFFECTS - The high intensity of the colours will ensure a high brilliance of your pictures. This is also the case if you dilute the paint a little with water when painting with a brush. The quick-drying water-based paint dries very easily to a glossy finish with great covering power.

✅ HIGH QUALITY COLOURS - The excellent light fastness of the colours ensures a long permanence and a lasting quality of your pictures when painting on canvas or frames. The colour can also be blended to create an even wider range of colours.

✅ IDEAL GIFT - The MONT MARTE Premium Acrylic Paint Set is a great introduction to professional art supplies. Artistic painting with acrylic colours is particularly enjoyable with this set, whether you are a beginner or an experienced professional. It is also wonderfully suitable as a Christmas or birthday present.